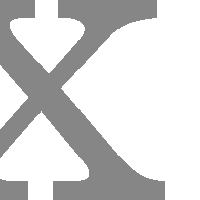 Extraterrestrial Phenomena Political Action Committee
Press Release October 11, 2000
The Politics of UFOs/Disclosure Town Hall Meeting
Washington, DC - X-PPAC, in conjunction with sixteen cosponsors, is set to hold a first-of-its-kind town hall meeting Friday, Oct. 13 at 7:00 pm in the Santa Clara Convention Center Theater at 5001 Great America Parkway. The following points should be noted:
§ This is a non-commercial, public service event with no admission charge.
§ There is no ticketing. The event is first come first seated – so come early.
§ Provisions for overflow attendance have been made.
§ No copyright will be taken. Those wishing to film or take photos may do so.
§ Seats will be set aside for the press. All presenters will be available for interviews
between 5:45 and 6:30 pm and after the event is over in the Green Room.
§ Audio & updated webcam will be webcast live at: http://www.UFOCommunity.com
§ Video/audio archives of the event will be available free at numerous websites TBA.
§ Negotiations with candidates for national office are still underway.
The Politics of UFOs/Disclosure Town Hall will have similarities to the many town hall meetings conducted by ABC Nightline on a range of controversial issues over the past two decades.
An audience of 600 plus will address unscripted questions and comments to a broad panel of experienced members of the UFO/ET research/activist movement, political professionals, and Campaign 2000 candidates (should they agree to participate).
Event information is available at: http://www.x-ppac.org/TownHall.html

Santa Clara Convention Center information is available at: http://www.santaclara.org
Non-candidate presenters include: Frances Barwood (videotape), Stephen Bassett, Barry Bitzer, Elaine Douglass, Don Ecker, Heather Harder, Richard Hoagland, Daniel Sheehan (videotape), Ron Regehr, and Alfred Webre.
The role of X-PPAC is to assist in driving political action, educate the political leadership, raise public awareness, and create a partnership between the American people and their government as regards the most important event in human history.
Cosponsors are: AlienZoo.com, DestinationSpace.net, East Bay Contact & Support Network, EnterpriseMission.com, Global Strategies Project, Hickman Report, Horizons, Paradigm Research Group, SH.I.F.T, Skywatch International, SurfingtheApocalypse.com, UFOCity.com, UFOCommunity.com, UFO Magazine, and United Light Group
.
Contact: Stephen Bassett - 301-564-1820
X-PPAC
4938 Hampden Lane, #161, Bethesda, MD 20814 sE-mail: [email protected] s URL: www.X-PPAC.org s 301-564-1820 s FAX:564-4066